Mike Roig, Sculpture
©2013
Murmuration
Chapter 5, Mid-April - Done
Well look, I've got a lot of visuals, and I fully intend to make use of them, but time and projects are moving on quickly
and I want to at least post a temporary summation shot here. David Poulos has posted a great album of a selection of the many, many shots
he took while documenting this project from beginning to end on his web site.
What a great project. Installation went smooth as could be into a truly beautiful setting.
If you visit the Zoo, enter through the North American kiosk and as you walk across the
raised walkway leading to the animal habitats look to your right.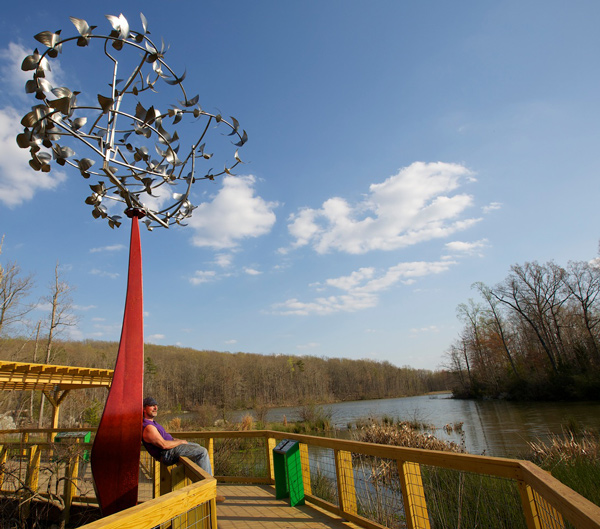 photo by David Poulos - Camerart.com
Meanwhile, onto the Art in the Garden Show May 4-5 and 11. Maybe I'll see you there.