Mike Roig, Sculpture
Currently Showing & Upcoming Events
Thank you to all who came out to the May 2018 Art in the Garden show and made it such a success this year.
I have a sizable commission I'll be starting with the new year for a company in Georgia.
This little maquette below is going to enlarge greatly: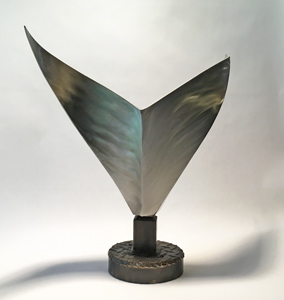 I will be progress-posting on the Making Sculpture Page as it gets underway.
Below are the currently exhibited sculptures out and about.
- Mike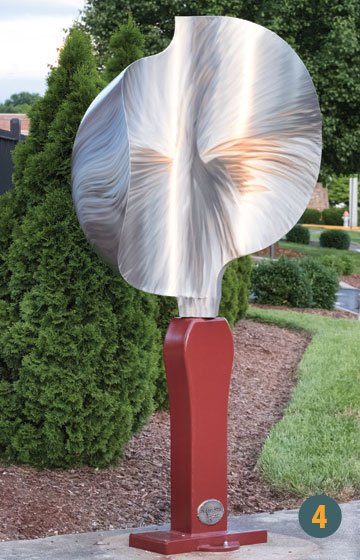 Shapeshifter leaves Kingsport, Tn's Sculpture Walk in May
for a permanent home in Hickory later this year.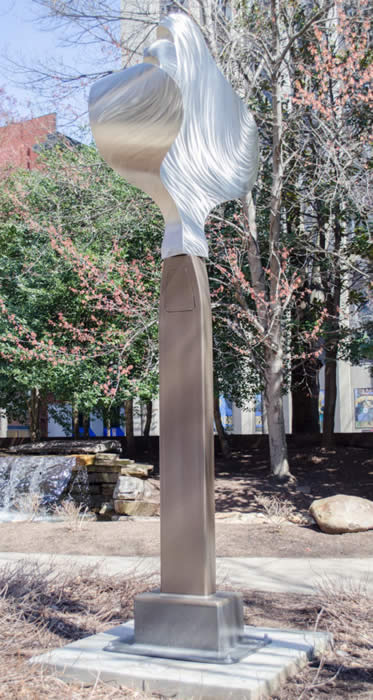 Share This Whirled was part of the Knoxville, Tn. downtown celebration of outdoor
sculpture and recently returned to the studio grounds.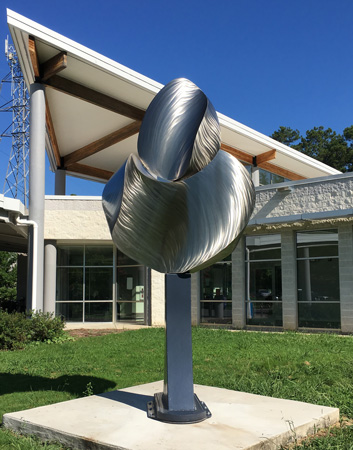 Nested is currently part of Chapel Hill's Sculpture Visions Exhibition, 2017-2018.
©2018 Mike Roig, All Rights Reserved