Mike Roig, Sculpture
Currently Showing & Upcoming Events
Upcoming: The 25th Annual Art in the Garden Sculpture Show: May 4, 5 & 11 and the Georgia College commission installation.
On the Wing, below, a sizeable commission for a Georgia company, was successfully installed.
Go to my Making Sculpture Page for pictures and details about the process.
As you can see, the small maquette enlarged greatly.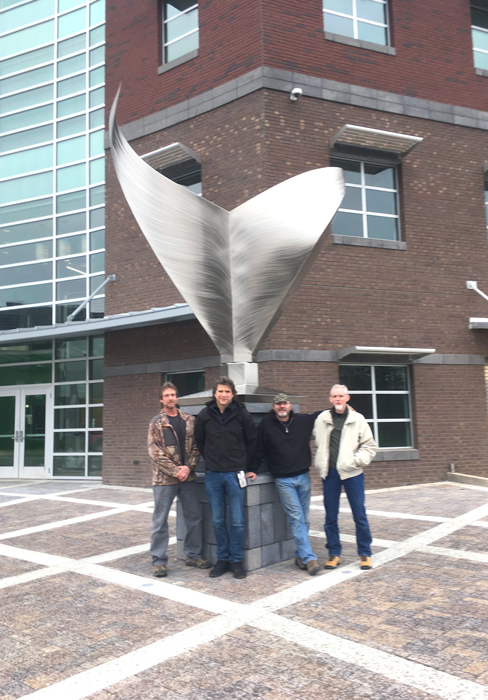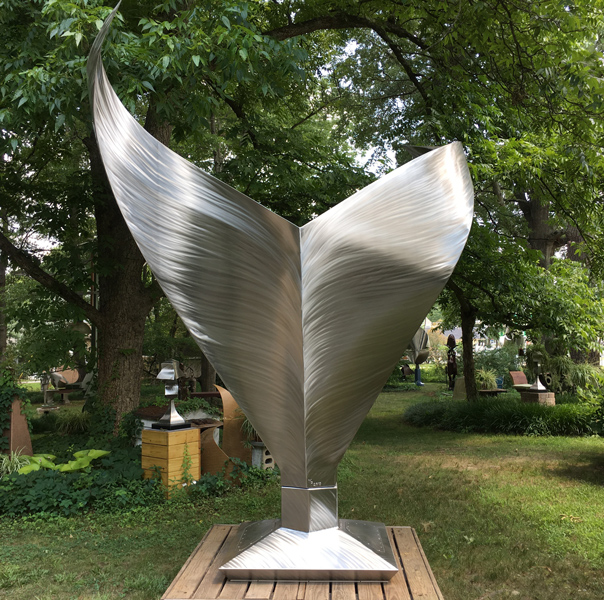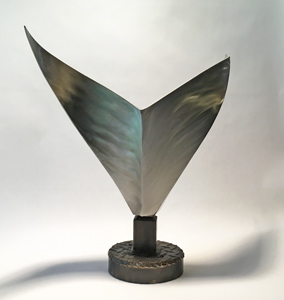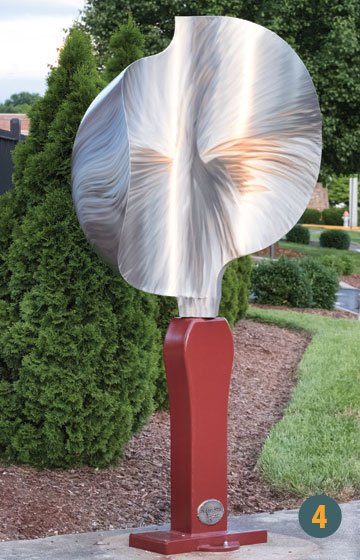 Shapeshifter said adieu to Kingsport, Tennessee's Sculpture Walk in May
and will soon head to its permanent home in Hickory, NC.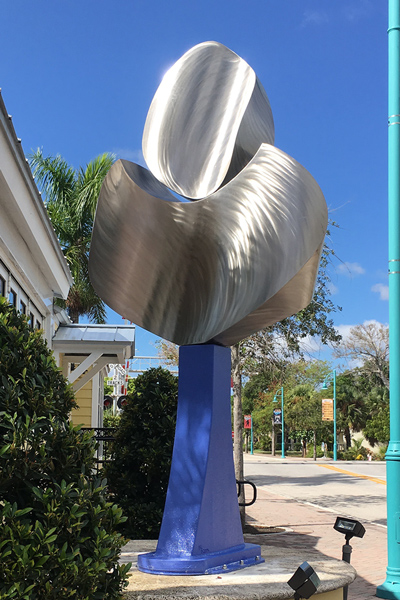 Nested finished its two-year display in Chapel Hill's Sculpture Visions Exhibition
and headed to the 2019 International Kinetic Art Exhibit and Symposium in Boynton Beach, Florida for a year in the sun.
Thanks to all who came out to the 2018 Open Studio Tour and made it such a success this year.
Here's a view of some of the sculpture from that show, in case you missed it.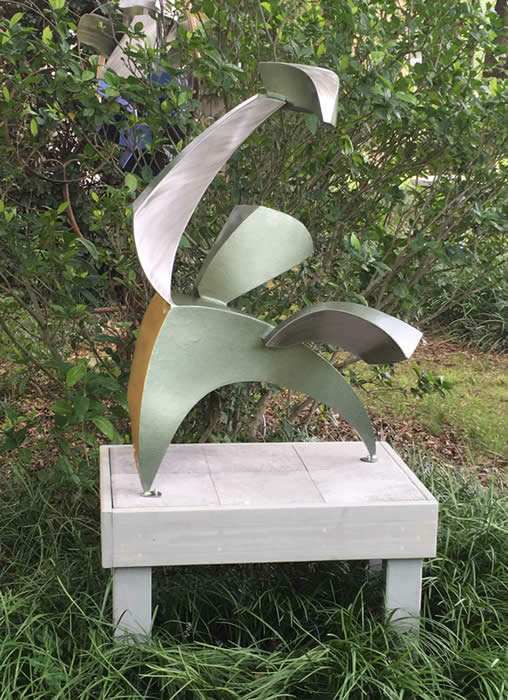 Dragonet 2018
©2019 Mike Roig, All Rights Reserved