Mike Roig, Sculpture
©2010
What In The Whirled
I work alone in the studio, and when the the news loop gets unrelentingly repetitious and silly (often these days),
and my play lists just aren't speaking to me, I will often turn to books on CD. Prince Andrei and his pal Pierre have been
my guides to early 19th century Russia of late. Earlier this year I chanced into possession of a certain blockbuster that shall remain
nameless here whose main character's every third utterance seemed to be "My God, what in the world?" Drove me crazy until it started making me laugh,
and it has become a favorite line around here for all things dumb-struck. I suppose it was inevitable that eventually it would attach itself
to one of my spinners.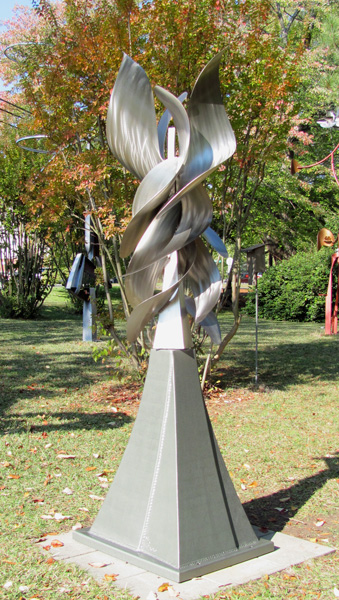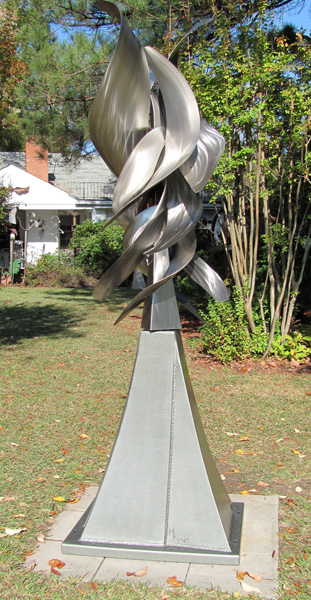 Dimensions: Height: 8'8 " 33" diameter of motion