Mike Roig, Sculpture
©2011
Triune Installation
This past week my friend Wayne Vaughn and I got Triune to Kansas City. The packing was a creative venture unto itself...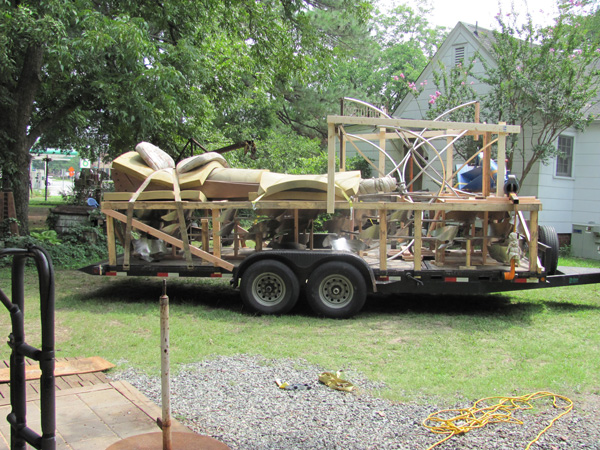 ...but it made it there in good shape. I lived in Kansas City, Mo. in the mid seventies for a relatively brief time, fairly close
to where the sculpture is sited. I enjoyed seeing it all these years later with fresh eyes. KC, on both sides of the state line,
has aged gracefully in that span of years, a truly beautiful city with architecture new and old to be admired. It is
a city of fountains, parks, and art where I am happy to be a new addition.
The setting at the hospital proved to be a handsome site for Triune, with breezes finding their way into
the portico to keep it in steady motion from the moment we turned it loose. Thanks to Ed Tranin of Tranin Design Associates
for shepherding this project through, and for the still photography of the installation where I had no time to be fooling with cameras.
Thanks as well to Turner Construction for the concrete work, and the fork lift and able crew that helped with the installation.
And thanks as well to Jon Jackson, Paul Kramer and the rest of the team at Kansas University Medical Center for their belief in and commitment to
incorporating art into their healing environment.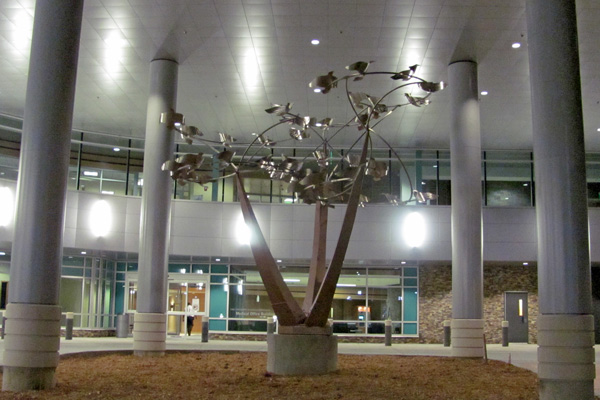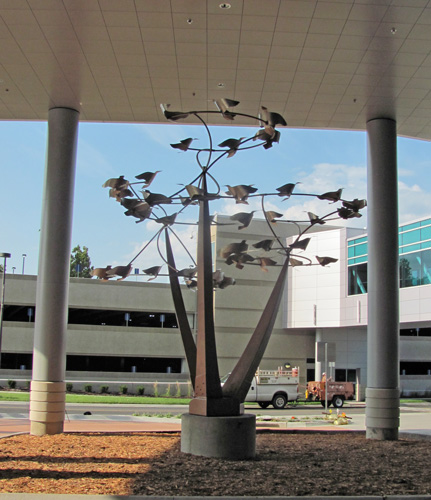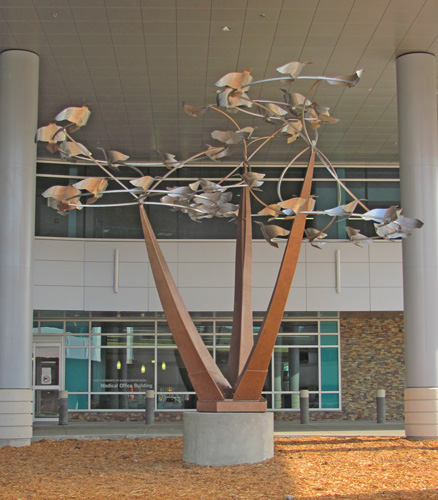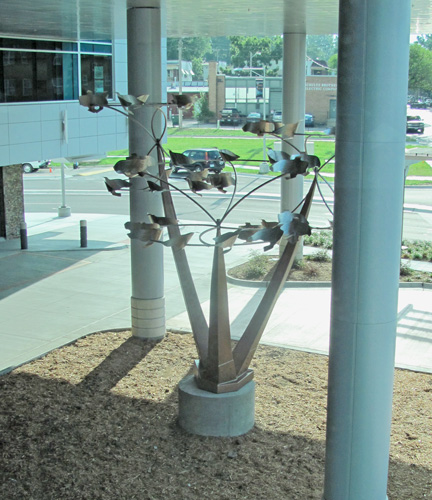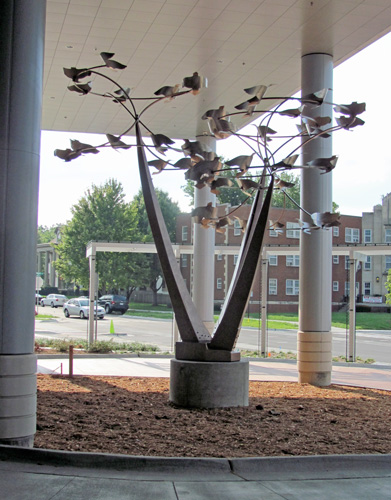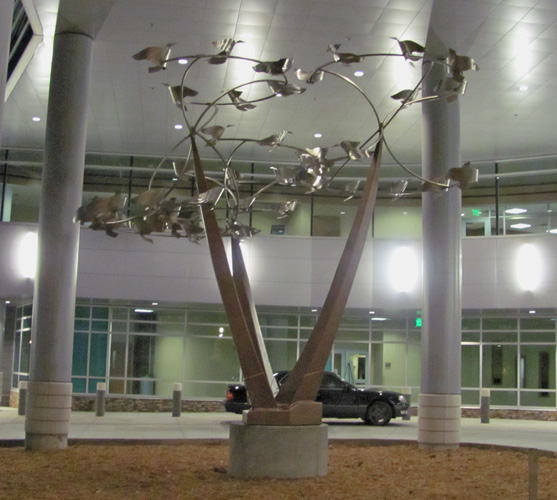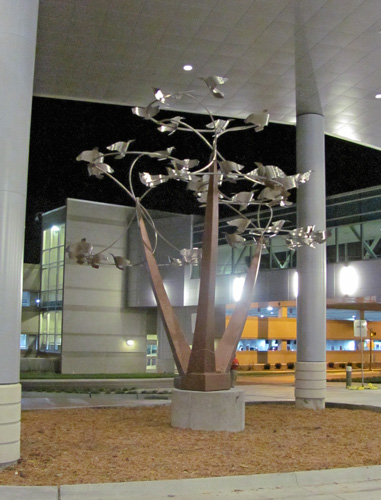 Ed got inspired for some finish landscaping around the base of the sculpture, and I'll look forward to how he handles that.
So for those of you who have taken an interest in this project, thanks for following along. Time for me to invent the next big thing.
- Mike
Triune Progress Pages: