Mike Roig, Sculpture

Promethean Honor Guard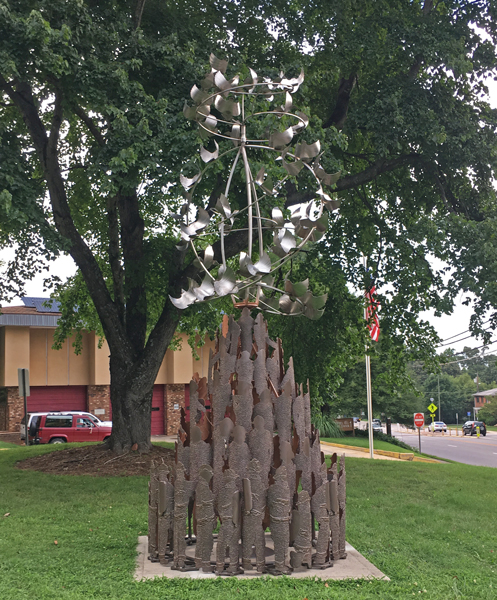 Revamped and re-installed at Firehouse No. 1 in Chapel Hill, NC
From the re-dedication ceremony on September 7, 2016:
'As I look at the sculpture I see heroism, teamwork, connectivity, history, perseverance and community. All important aspects of the Fire Service and emergency services. As I look toward the top of the sculpture I see "the spirit" in the fire birds. Those departed responders who have made the ultimate sacrifice for their communities, who continue to watch over us and protect us.'
-Fire Chief Matt Sullivan at the rededication, September 7, 2016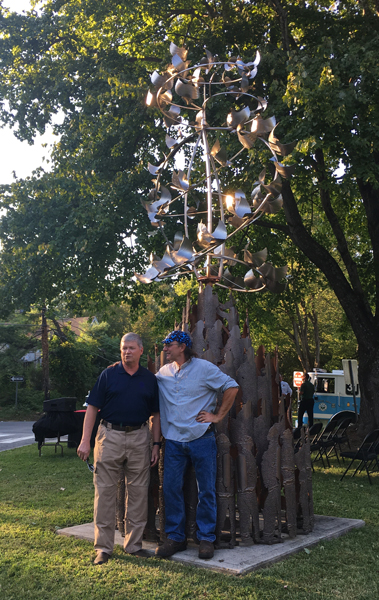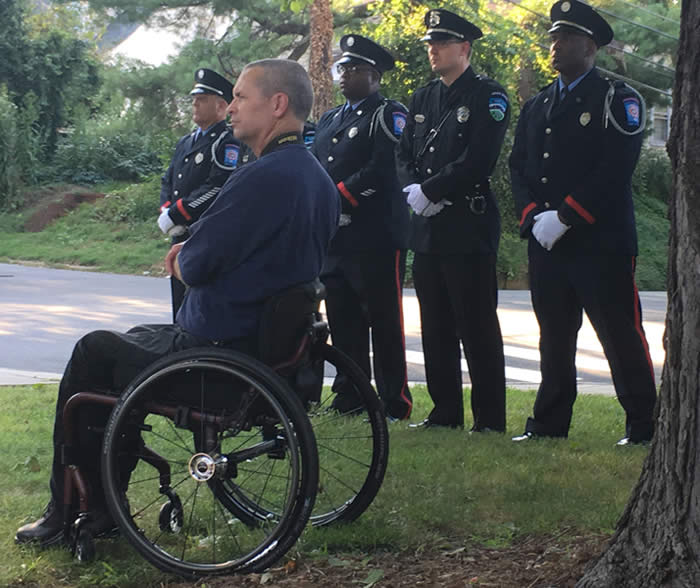 Mike Roig and former Chapel Hill Fire Chief, Dan Jones (r); Ceremony Honor Guard, (l).
©2016 Mike Roig, All Rights Reserved. Photos: Mike Roig & Clay Carmichael