Cloud Lasso
by Mike Roig
©2014
Early in 2014 Cloud Lasso took up permanent residence at the Arbor Acres Retirement community.
This particular community has an admirable commitment to enhancing their environment with art. I
was well pleased with the setting as you can see below, but...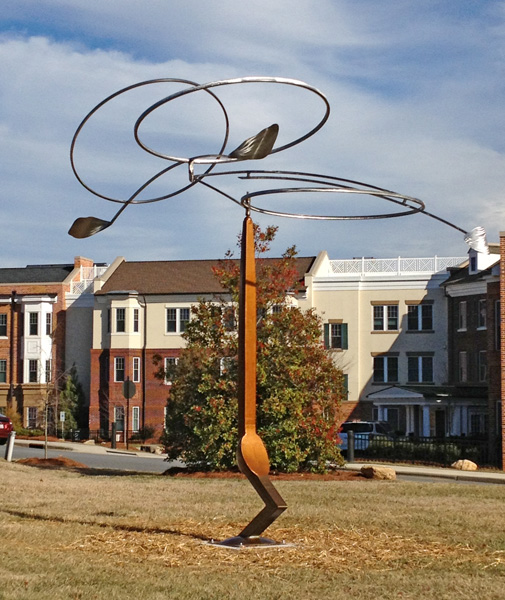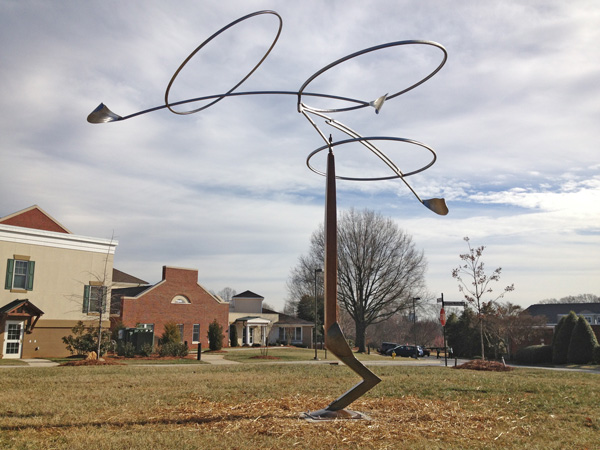 ...later in the year I was back. My splash of creative endeavor inspired a further effort on
their part which took the setting to a whole new level. I took it as an emphatic assertion
that they truly loved this sculpture.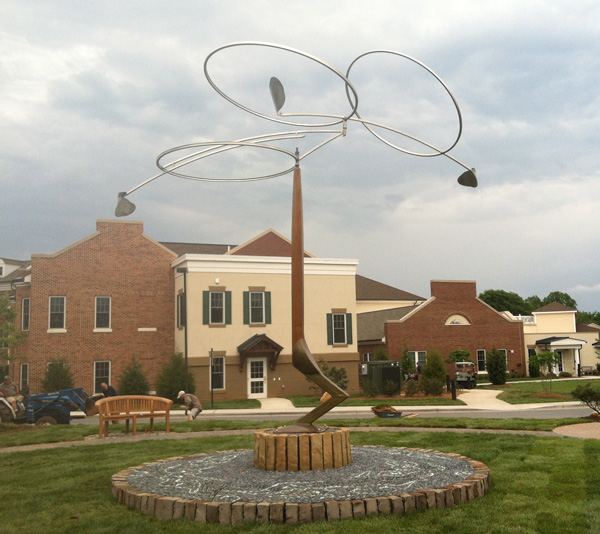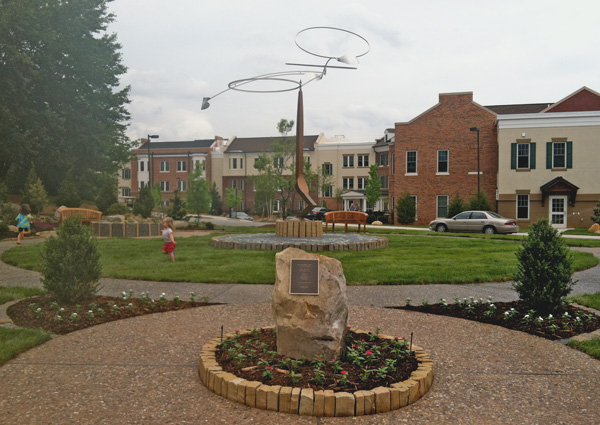 Permanent Collection of
Arbor Acres Methodist Retirement Community
Winston-Salem, NC
Installed January of 2014
Height 15.5' Diameter of Motion 20'
Ground Clearance to Moving Components 9'